Strong enterprise
The sales network covers more than 20 provinces and cities in China and the Southeast Asian market, and the market share is among the best.
Brand power
It has won the honors of "Top 500 Guangdong Manufacturing Enterprises", "Top 100 Guangdong Brands", "Guangdong Famous Trademark", etc.
Innovative technology
It is one of the makers of the national standard Adhesive for Shoes and Luggage, and has 18 patents.
Low carbon and environmental protection
Advocate the concept of "excellence, innovation and environmental protection" The footwear industry introduced environment-friendly water-based adhesive.
Pearlfield & Bali Introduction
Guangdong Pearlfield & Bali Technology Co., Ltd (hereinafter referred to as the "Company" or "Pearlfield & Bali Technology") is a leading enterprise of the adhesive for shoes in China. Pearlfield & Bali Technology has been specialized in the production and sales of the adhesive for shoes and its supporting products for more than 20 years, with a sales network in more than 20 provinces and cities throughout China and a market share among the best…
More +
Moderate brushing performance
Excellent heat resistance
Strong hydrolysis resistance
(Patent No.: ZL200810028628.7)
Yutian Barley has been awarded the title of "shoe water-based adhesive and its production method" by the State Intellectual Property Office Invention patent is the first enterprise to obtain such patent in China.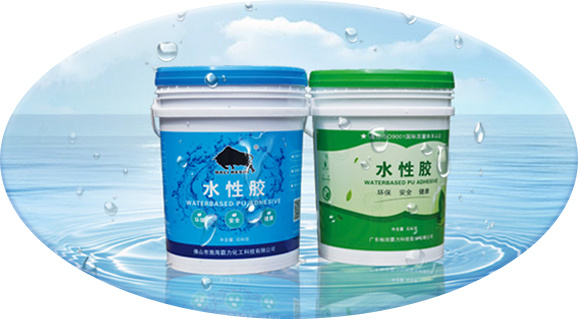 Long storage period and good stability
Company News
Industry trends
2020 "do not forget the original intention, work hard to move forward" spring reunion banquet held successfully!
2020-01-18
---
At 14:30, the banquet ended. So far, the New Year's eve annual meeting of yutian bari 2020 came to a successful conclusion. A New Year, vientiane renewal! We firmly believe that under the leadership of chairman qiu weiping and the joint efforts of all hiroda bari employees, any difficulties and challenges will become a bright scenery on our way forward. Toast, hiroda bari! The glory of future development will eventually belong to us, hiroda baali and you meet, we will see you next year!
Environmental protection waterborne adhesive is a new mileage for adhesive development, and green manufacturing with waterborne adhesive is the trend of the times.
2019-12-23
---
Hot-melt adhesive (Hot Glue) is a kind of plastic adhesive. Its physical state is changed with the change of temperature in a certain temperature range, and the chemical property is not changed. It is non-toxic and tasteless, and belongs to an environment-friendly chemical product. Because the product is a solid, the product is convenient to package, transport, store, solvent-free, pollution-free and non-toxic, and has the advantages of simple production process, high added value, high adhesive strength, high speed and the like.
Six characteristics of Waterborne Polyurethanes adhesive (Waterborne PU adhesive)
2019-11-14
---
Water-based polyurethane adhesive (PU adhesive) is a kind of adhesive which is made from water-based polyurethane as base material. It is an important kind of water-based adhesive. It has been developed rapidly in recent years with its excellent adhesion, outstanding oil resistance, impact resistance, wear resistance and low temperature resistance.
Market Prospect of Waterborne adhesive and its three advantages in Application and Popularization
2019-09-05
---
First, waterborne adhesive is a kind of environment-friendly adhesive, which is made of natural polymer or synthetic polymer as adhesive, water as solvent or dispersing agent instead of toxic organic solvent which pollutes the environment. The existing water-based adhesive is not 100% solvent-free and may contain limited volatile organic compounds as auxiliaries in its waterborne medium in order to control viscosity or liquidity.
BRANDS
---
Copyright Guangdong Yutian Baoli Technology Co., Ltd.